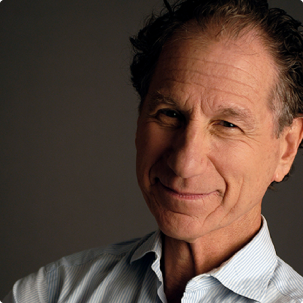 HARRY WILAND
Founder, Co-President & Co-CEO
Meet Harry.
Founder, Co-President and Co-CEO of Media Policy Center (MPC). Wiland graduated Brooklyn College with a major in Chemistry and from Columbia University with a MFA in Film & Television. He has produced public television and multimedia for over 35 years. In 2002, with business partner, Dale Bell, he founded the 501c3 Media Policy Center and developed its media model. Wiland has been a director member of the Directors Guild of America and, since 2003, a member of the Academy of Television Arts and Sciences.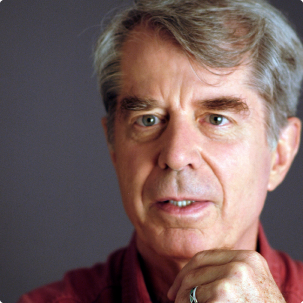 DALE BELL
Founder, Co-President & Co-CEO
Meet Dale.
Founder, Co-President and Co-CEO of Media Policy Center (MPC), Bell graduated from Princeton University with a BA, majoring in Modern Languages and Theatre. He was a Producer of the Academy Award-winning film Woodstock (1970). Bell has produced public television and multimedia for over 45 years. His work has won the Peabody, two Emmys, three BAFTAs, and two Christopher awards. With Harry Wiland, he founded MPC and developed its media model. He has been a member of the Directors Guild of America since 1974 and the Academy of Television Arts and Sciences since 1977.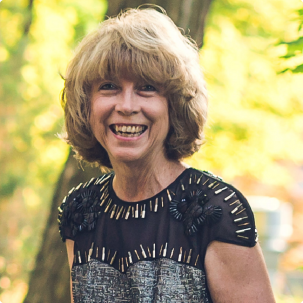 BEVERLY BAROFF
Writer/Senior Editor
Meet Beverly.
Staff Producer, WGA Writer, & Video Editor at MPC since 2001. Baroff graduated with a BA Cum Laude in English Literature & Film from Mundelein College, Chicago, IIl. Her work has won a Peabody Award, Cine Golden Eagle, Christopher, two CEBA Awards, and was nominated for a local Emmy. She studied screenwriting at UCLA and film making at Columbia College in Chicago.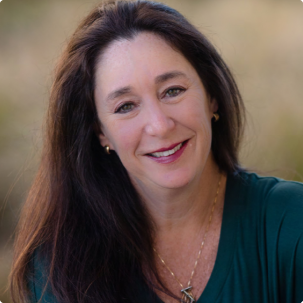 STACY SINCLAIR
Director of education
Meet Stacy.
Stacy Sinclair, EdD teaches at the Schools of Education at Pepperdine, USC and Loyola Marymount. She earned her Doctorate in educational technology and master's in educational leadership at Pepperdine, her Bachelor of Arts in choreography, economics and children's literature from Bennington College, and her teaching and language development specialist credentials from CSU Northridge. She received the California Senate Excellence in Teaching Award (1999), the State Superintendent's California Excellence Award (2004) and Pepperdine's Call to Lead Award (2001).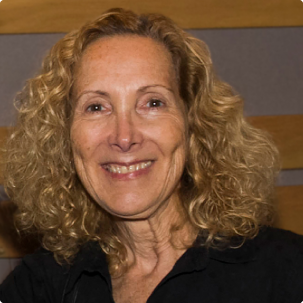 MEET Margie.
Margie is an Emmy-award winning producer having produced, written and directed hundreds of hours of non-fiction television for major broadcast and cable networks. She has served as head of development and produced her own documentary that aired on PBS, "Conducting Hope." She is a graduate of UCLA's Department of Film and Television where she won the Jim Morrison Film Award.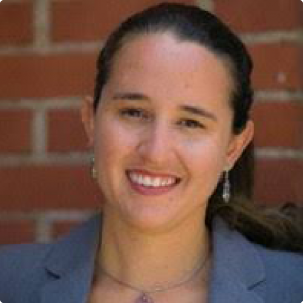 WALESKA SANTIAGO
Associate Producer
MEET Waleska.
Associate Producer at Media Policy Center (MPC). Waleska graduated from the Universidade de Fortaleza in Brazil with a B.A. in Journalism and an M.A. in Media for Social Justice from Woodbury University in Los Angeles. Waleska is a very accomplished and award-winning photojournalist and documentary filmmaker. She started working at MPC in 2014, as an intern and is now an Associate Producer.
.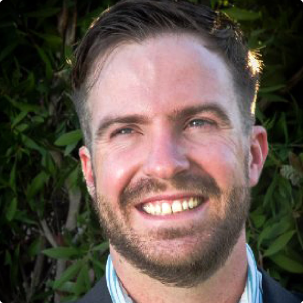 MARTY THIEL
ProduCtion Manager
MEET Marty.
Production Manager at Media Policy Center (MPC), Marty graduated from the University of Puget Sound with a BA, majoring in Studio Art and Spanish. He has always been passionate about making media in all forms and has acted in plays, produced short videos, and specializes in music production. Marty has taken his experience from the finance world and brought it to the entertainment industry to further his career and develop his prowess at media production with the Media Policy Center.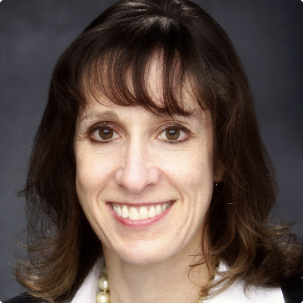 ALISA SHUDOFSKY
Treasurer of the Board
MEET ALISA.
Alisa Shudofsky is the Director of Pro Bono Programs at Bet Tzedek, a non-profit, public interest law firm that provides free and comprehensive legal services to needy clients – regardless of race, religion, ethnic origin, immigration status, or gender identity – throughout the Los Angeles area.  Prior to Bet Tzedek, Alisa served as Chief Compliance Officer and Chief Ombudsperson for NBCUniversal, where she built and led its global compliance organization, advising business units across a broad spectrum of matters relating to the development, communication and enforcement of the company's integrity policies, global anti-corruption processes, and corporate supplier social responsibility program. Throughout her career, Alisa has been an active pro bono and community volunteer, advocating for the homeless, providing legal counseling to under-served individuals, and working with a local food pantry and social services provider.  Alisa holds a law degree from Columbia University and a B.A. from the University of Pennsylvania.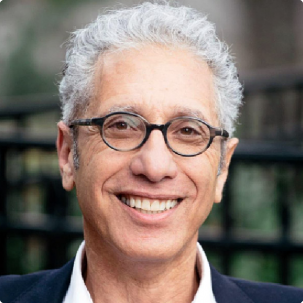 DAVID MATTHEW ROSEN, PH.D.
Secretary of the board
President O'More College of Design
Meet David.
Dr. David Matthew Rosen is president of O'More College of Design in the metro-Nashville area. He has worked as a consultant in higher education and served as president at Kendall College of Art & Design and the University of Maine-Machias. Rosen holds a BA from Haverford College and a PhD from the Johns Hopkins University.  He chaired the board of the Maine Humanities Council and was a John Carter Brown Library fellow at Brown University.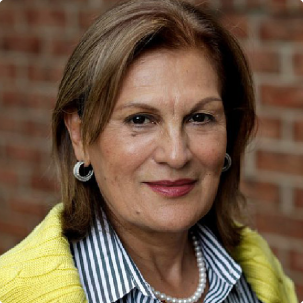 Grace Flores-Hughes
Vice-Chair of the board
VICE CHAIR, F&H 2, INC.
Meet Grace.
The Honorable Grace Flores-Hughes serves as Vice Chair of F&H 2, Inc., a management consulting business. She is a public speaker, television and media commentator, and is a weekly contributor to VOXXI.com. Mrs. Flores-Hughes is a member of numerous organizations and serves on the following non-profit boards: the Harvard Journal of Hispanic Policy, the Media Policy Center and the Hispanic Foundation for the Arts founded by actor Jimmy Smits.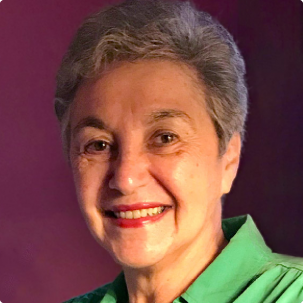 Barbara RADY Kazdan
Achieving Change Together
Meet Barbara.
Barbara Rady Kazdan is widely known for her leadership of Ashoka-US.  As the US Director, she set the bar for selecting quality candidates for lifetime election as Ashoka Fellows, and supported their success through coaching and a robust learning community. She is a board member of the Humane Farm Animal Care, and an engaged member of The Transition Network-DC Chapter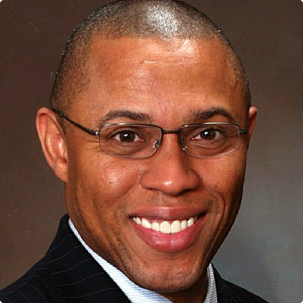 Stewart Raphael
Chairman of the Board
President/CEO at Trident Sales Group
MEET Stewart.
Stewart Raphael is a business development executive with NEC's Enterprise Communications Technology division.  Previously, he was an adjunct professor at Stevens Institute of Technology.  Stewart uses his professional experience as an asset to help foster and implement programs that focus on utilizing the benefits of technology.  With those motivations Stewart also serves as a member of the Board of Directors for The Fortune Society. Stewart was also involved with the Concerned Black Men, a non-profit organization, where he volunteered his time mentoring those who needed assistance.  He has a Master of Science in Telecommunications Management and a Ph.D. (ABD) from Stevens Institute of Technology.